Another FO! Just in time for our 30*+ weather we've had today. The humidex makes it feel like 40*+. This after a week of temperatures falling below 10* at night. I don't know what's up with Mother Nature, but I'm loving the last shot at summer!
Anyways...enough of the weather update. I'm sure what you are really looking for is a sewing update. And, as luck would have it, I have one!
Pattern Review: Simplicity 2153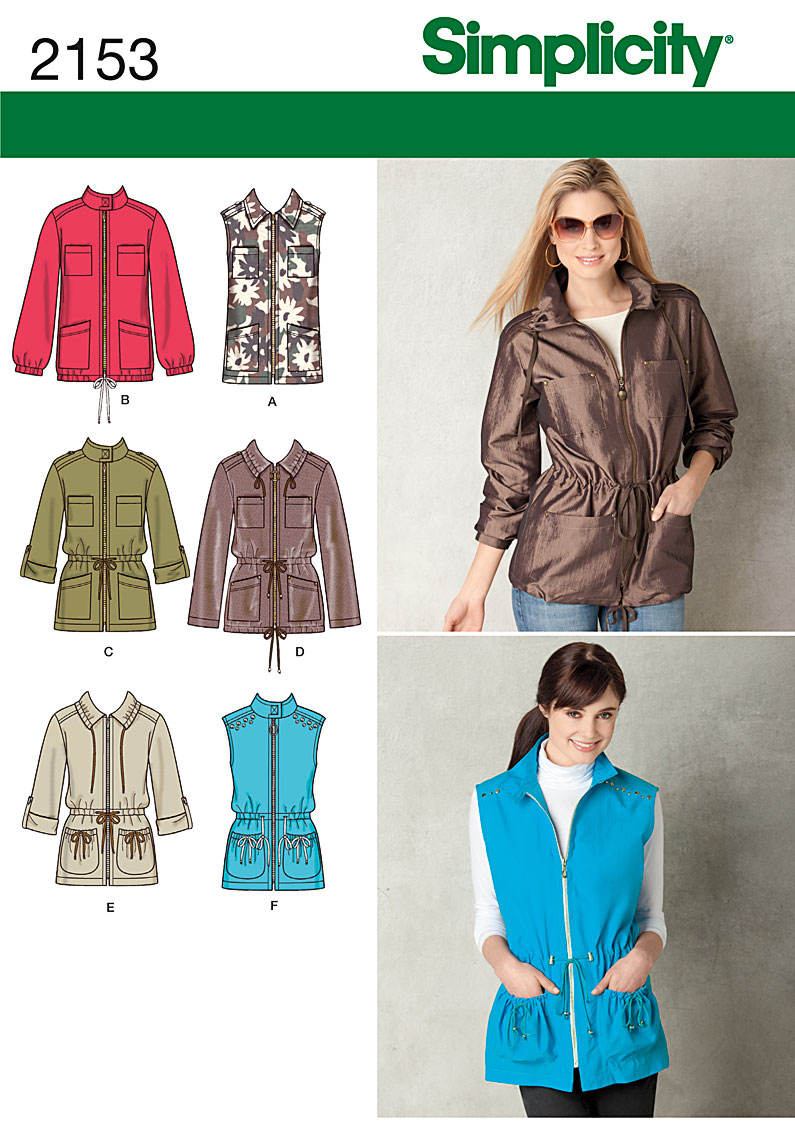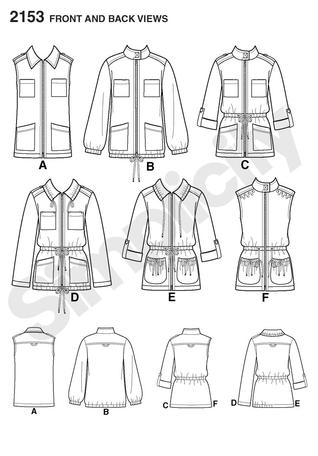 I *LOVE* this jacket.
Sorry...tilty picture. Need to sort out the tripod/camera issue. The sooner the better, apparently!!
Pattern Description: According to Simplicity's website: Misses' anorak with sleeve and collar variations. I would also add that the jackets are unlined, and that there are pocket variations as well. There is also a back yoke and the shoulder seam is dropped forward on to the jacket front. I made View E, which has the cinched collar and pocket variations, and used the sleeves from view D, with elastic casings at the hems.
Pattern Sizing: 6-14, and 16-24. I made size 14, which is the size I normally wear.
Did it look like the photo/drawing on the pattern envelope once you were done sewing with it? Yes, I would say it does.
Were the instructions easy to follow? Yes, I would say they were. I didn't often refer to them though - the jacket was pretty straight forward to sew.
What did you particularly like or dislike about the pattern? I really like the collar and the pocket variations on this view. This jacket is unlined, I wish I had taken the time to draft and sew the lining. Next time I will do that.
Fabric used: A crinkled polyester cross-dyed taffeta
Pattern alterations or any design changes you made: I made this right out of the envelope. Like I said above, next time I will take the time to include a lining.
Would you sew it again? Would you recommend it to others? Yes, I am thinking of sewing this again, maybe in a lightweight faux suede or lightweight mini-wale corduroy for fall.
Conclusion: A great jacket pattern. Though I didn't include the lining (and since this is the third time that I have mentioned that I didn't include it, I must be disappointed with that fact!!), it makes a really nice lightweight windbreaker type jacket. The fit is nice, not too boxy, particularly because of the casing at the waist.
I also used elastic cording for the cinched areas (collar, waist and pockets), which I'm not 100% certain I like - it's a bit stiff. Or as my friend says, "Elastic erection." Next time I'll use a polyester cording or some type of ribbon or something, but this is what I had on hand while I was sewing (and I didn't have to run to the fabric store...).
Despite the no-lining issue, I really really like this jacket. I've already worn it a few times and I really feel good in it.